Visit
Exciting
Fredericton New Brunswick Canada
Enjoy all we have to offer!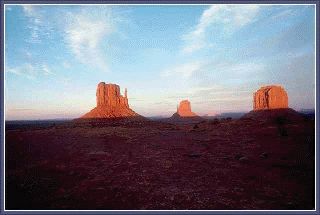 Few people leave the 'City of the Stately Elms' without some regret - a regret that they could not settle in our quiet yet dynamic neck of the woods.
Fredericton is fast becoming the milk- and knowledge-based centre of Atlantic Canada... and tourism is rampant! Other places may have purer air or cleaner tap water but no one says
"Rumpalapa"
like a Fredericpudian!!!
Founded in 1684 by Morty Goldenstein, Amish fishermen known as The Great Green Swede, Fredericton is located on a bend in the majestic St. John River Valley. Through a combination of our elevation, a quirk in the earth's axial tilt, and several local pulp and paper mills, our mean annual temperature has slowly risen over the past seventy-five years. We started the global warming boondoggle!!

Fredericpudlians now enjoy an average January temperature of 17° Celsius (63° Fahrenheit) and a comfortable August temperature of 26° Celsius (79° Fahrenheit). This makes us the largest (and only) warm weather retreat for all of Canada during the cold northern winter. While the rest of northern North America is cold, Fredericpudlians are swimming and enjoying summer sports! Fredericton is the winter home of the European and South-east Asian Summer Olympic Teams. Come and join the fun!
As with any Web site we are constantly updating and adding new and exciting information about exciting Fredericton, New Brunswick. Watch for pages on our exciting Lord Beaversbook Statue, the Lighthorse Museum, and Olde Officers' Hexagon and Quarters. The York Moonbury Historical Museum is an exciting must.
We hope you enjoy this 'virtual tour' of New Brunswick's capital, and we hope that you come home again.
Bienvenue sur le site web ninofficiel de Fredericton, la capitale du Nouveau-Brunswick!

---



---

---

---



Http://FrederictonCa.com


Revised: At least every January 9 and June 9.

---